Viniyoga Clinical Applications Program
A Living Healing Tradition
AVI's® Viniyoga Therapist Training Program welcomes students from all yogic lineages and is comprised of two components of four sessions each:
Component 1: Viniyoga Foundations Program (4 sessions)
Component 2: Viniyoga Clinical Applications Program (4 sessions)
Your journey toward Yoga Therapist certification begins with the AVI® Viniyoga Foundations Program. The second component of the program — the AVI Viniyoga Clinical Applications program — continues to expound upon personal practice and the study of āsana, prāṇāyāma, chanting, meditation, tantra, teaching methodology and yoga philosophy begun in VFP. During this second step on the path to AVI Yoga Therapist certification, you will also study some basic tenets of Ayurveda, as well as Vedic models and western healthcare models and practices so you can work in tandem with healthcare practitioners.
QUESTIONS? Contact our Student Advisor.


The Goal
The goal of Viniyoga Therapy is to empower individuals facing health conditions to use the tools of yoga to manage their condition and improve their health and well-being.
The Setting
The settings of practice for Viniyoga Therapists include private practice, yoga schools, community settings and Western healthcare system settings.
Who is eligible for this program?
You must be a 500-hour Certified Viniyoga Teacher to be eligible for Viniyoga Clinical Applications Program. Some exceptions may be considered for yoga teachers who have completed a 500-hour teacher training program in the Desikachar/Krishnamacharya lineage. To find out more about this procedure, please contact our Student Advisor.
Program Content
Philosophy and theory of yoga and Ayurveda: application to physical and emotional health
Western models of human development, health and disease
Teaching and therapeutic relationship skills
Communication skills with students and healthcare professionals
Clinical decision-making skills: interviewing, observation/assessment, treatment planning, and intervention
Application of yoga methods (āsana, prāṇāyāma, meditation, chanting, personal ritual, vicāra) to commonly occurring structural, physiological and emotional conditions
Design of practices for groups of students with a similar condition
Strategies for working in the healthcare system
Professional issues: documentation, ethics, business practices, legal aspects of practice, ongoing personal and professional development
MAJOR CONTENT AREAS BY SESSION
Session 1: Overview of Yoga Therapy; Yoga Therapy and Musculo-skeletal Health
Yoga Therapy overview
Clinical decision making process
Therapeutic relationship and communication skills
Fundamentals of musculo-skeletal assessment,
Yoga Therapy for commonly occurring structural health issues
Business and Professional Issues including Ethics in Yoga Therapy Practice
Session 2: Yoga Therapy and Physiological Health
Yoga, Ayurvedic and Western perspectives on health and disease
Assessment of physiological health
Yoga Therapy for commonly occurring physiological health conditions
Design of Yoga Therapy groups
Professional development issues, including application of the Yoga Sutras/Philosophy to Yoga Therapy Practice
Session 3: Yoga Therapy Perspectives on Mind, Emotions and Behavior
Assessment of emotional health issues
Yoga Therapy for commonly occurring mental and emotional health conditions, pain, chronic illness, cancer, grief, habit change, tobacco addiction, and eating disorders
Professional, business, ethical and legal Issues in Yoga Therapy practice
Session 4: Advanced Topics in Yoga Therapy
Skill refinement: musculo-skeletal, physiological and emotional health interventions
Yoga Therapy: interpersonal, clinical and environmental challenges
Assessment and application of Yoga Therapy tools for attention deficit-hyperactivity disorder, reproductive health, relationship issues, aging and end-of-life
Defining your professional trajectory as a Yoga Therapist
Professional, business, ethical and legal issues in Yoga Therapy practice
PROGRAM FORMAT
The AVI Viniyoga Therapist Training Program begins with an online weekend orientation followed by one week in person at the Ancient Yoga Center in Austin, TX, during which you immerse yourself in the learning experience in a supportive yoga community of fellow students, teachers, and mentors.
Each session includes lectures, yoga practices focused on clinical application, case demonstrations, small group work, and guided independent study. Webinars, online clinics and telephone conferences occur between training sessions.

Sessions are spaced approximately 6-8 months apart to allow time for integration of the material through personal practice, home study assignments, telephone calls with mentors, conference calls with faculty, and work with Yoga Therapy clients.
MENTORING
Mentoring and consultation are important aspects of the development of the Viniyoga Therapist. Each student has an experienced Viniyoga Therapist faculty mentor to guide their development in personal practice and Viniyoga Therapy skills. Mentoring includes assessment of the student's progress in core content and clinical skills development, review of written case studies and consultation at each session, telephone meetings in between sessions, online weekend clinics, and case study teleconferences with Gary Kraftsow and faculty. More extensive individual mentoring is available between sessions and on an ongoing basis after certification for a fee.
PRE-TRAINING HOME STUDY AND RESOURCE LIST
There are pre-training assignments and a resource list to guide your preparation for the training. If you are planning to register for the training, please contact our Student Advisor for a copy of the pre-training home study and resource list.
Participants in the Viniyoga Clinical Applications program complete approximately 900 hours of study. This calculation includes:
320 hours residential hours in the AVI Viniyoga Foundations Program for Teaching and Yoga Therapy
370 hours in a combination of residential and distance learning during the Viniyoga Clinical Applications portion of the program
150 clinical practicum hours working as the lead Yoga Therapist with clients or therapeutic groups in your local community
55 hours of documentation and mentoring in the clinical practicum
Completion of the following is required for AVI Yoga Therapist Certification:
50 hours of anatomy study prior to Session 1 (Yoga Anatomy Online Course by Leslie Kaminoff or equivalent) and an additional 25 hours of physiology study between Courses 5 and 6 (self-paced with study guide).
Full attendance at the four training sessions.
Pre-training home study and independent study assigned at Sessions 1, 2, and 3. Completed work is due at the next training session. Independent study assignments include case studies, guided reading and brief essays.
Meeting with mentor at each program session and completion of six total telephone mentoring calls that occur between program sessions.
150 hours Yoga Therapy practicum delivery (documented work with individual clients or Yoga Therapy groups) and 55 hours of practicum documentation and mentorship hours for a total of 205 hours for clinical practicum. These hours may include final project work.
Final project consisting of the design and implementation of a 6-8 session group program with a therapeutic focus or an in-depth analysis of work with three individual clients (at least four sessions) with a similar therapeutic issue.
Successful completion of three exams and/or clinical skills practicum assessments. Clinical practicums are evaluated on a pass/needs remediation/fail basis. Students will be given at least two opportunities to remediate any "fail" grade. Any core content exams must be completed at 75% proficiency. If a student does not complete the exam at 75% proficiency, a remediation strategy tailored to the individual student will be developed and implemented.
Payment of all tuition, re-entry fees if applicable, and late home-study review fees
Home study before the first session of the Viniyoga Therapist Training includes two parts:
Home study before the first session of the Training includes two parts:
Individual Sessions with Students
Prior to the first training session, you will work with three clients individually for at least four sessions each on with a focus on personal practice issues.
Anatomy Study
In keeping with emerging standards for Yoga Therapy Programs, we ask that you complete 50 hours of anatomy study with a focus on musculoskeletal anatomy before Session #1.
Recommended Anatomy Study: YogaAnatomy.net Online Course with Leslie Kaminoff
Learn more about the AVI and YogaAnatomy.net collaboration
TYPICAL TRAINING SCHEDULE
Program sessions begin with an online weekend orientation followed by a week in person as long as travel conditions are safe for all. Each training day is full and includes 8 – 10 hours of lectures, practice, and small group experiences. A typical day begins with an early morning practice followed by breakfast, a three-hour morning session, a lunch break and a three-hour afternoon session and some early evening sessions.
THE CHOICE OF A RETREAT SETTING
Ancient Yoga Center, Austin, Texas
Our program is structured for availability and accessibility to students from all over the country in a residential retreat format. The residential format encourages an "unplugging" from your day-to-day activities to immerse in the teachings, create the space for your own personal transformation and enjoy the beautiful mountain retreat setting.

» Visit the Ancient Yoga Center site for more info.
2022-24 DATES
Online Opening Weekend for Session 1: October 21-23, 2022.
In-person Session Dates at the Ancient Yoga Center in Austin, Texas:
Session 1: November 2 – 9, 2022
Arrive by 4pmCT on Wednesday, November 2, 2022. Depart after noon on Wednesday, November 9, 2022.
Session 2: June 14 – 21, 2023
Arrive by 4pmCT on Wednesday, June 14, 2023 Depart after noon on Wednesday, June 21, 2023.
Session 3: January 24 – 31, 2024
Arrive by 4pmCT on Wednesday, January 24, 2024. Depart after noon on Wednesday, January 31, 2024.
Session 4: September 25 – October 2, 2024
Arrive by 4pmCT on Wednesday, September 25, 2024. Graduation is completed by 9pm on Tuesday, October 1, 2024. Depart after breakfast on Wednesday, October 2, 2024.
2022 TUITION PAYMENT INFORMATION AND REGISTRATION
Tuition is paid by the session. Early Bird discount is available up to three months prior to session start date.
Session 1: $3750 ($3500 early bird)
Session 2: $3750 ($3500 early bird)
Session 3: $3750 ($3500 early bird)
Session 4: $3050 ($2900 early bird)
TUITION:
Tuition is $3750 per session and is due one month in advance of the start of the session. Tuition paid at least three months in advance of a training will be discounted to $3500. Lodging is booked directly with AVI. The cost of lodging depends upon the choice of room. Payment plans are available.
CANCELLATION POLICY (for tuition with AVI):
The tuition payment is returned minus a $250 administration fee if cancelled up to one month prior to the first day of the session. No refunds will be issued after that date. No tuition refund is provided for students who leave the training before the session is completed. Students who leave the training for health or personal reasons before a session is completed may attend missed days free of charge the next time the program session is offered.
LODGING AT ANCIENT YOGA CENTER
Lodging includes room, use of the grounds, and three vegetarian meals per day. Fees vary based upon room selection: $635-$1010. Commuter fees and meals: $410. If a student cancels their lodging, the payment is returned minus a $75 fee. If a commuter cancels, the payment is returned minus a $35 fee.
Learn more about Ancient Yoga Center.
Faculty
Gary Kraftsow
FOUNDER AND DIRECTOR
Gary is the Founder, Director, and Senior Teacher of the American Viniyoga Institute.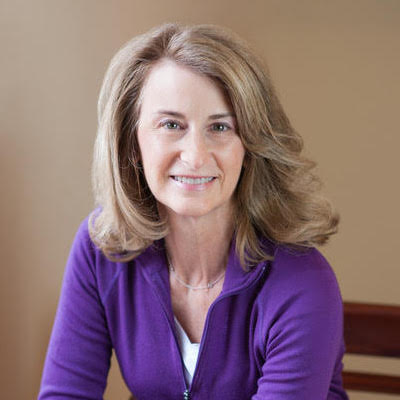 Julie Shaw
VCAP TRAINING COORDINATOR
Julie is the Training Coordinator and Faculty for the Viniyoga Clinical Applications Program.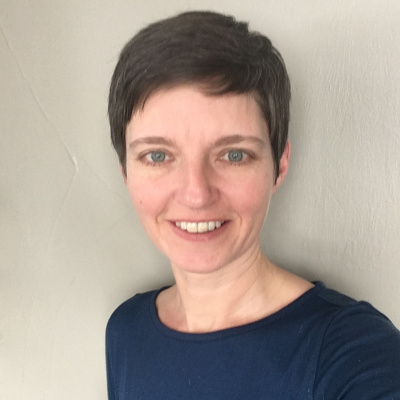 Martha Johnson
VCAP FACULTY & ADMINISTRATIVE COORDINATOR
Martha is faculty for the Viniyoga Clinical Applications Program and Administrative Coordinator.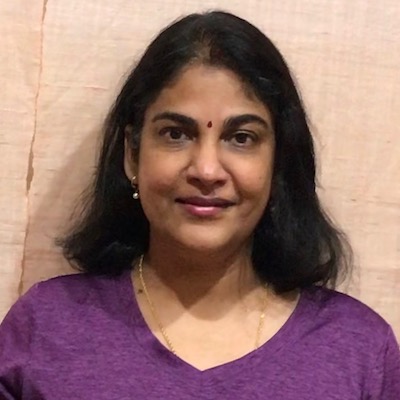 Shobana Mani
VCAP FACULTY ASSISTANT
Shoba is Faculty Assistant for the Viniyoga Clinical Applications Program.